Cosmetic Dentistry in Brisbane CBD

Brisbane CBD cosmetic dentist, Dr Jacqueline Wu
, and her team provide a comprehensive range of quality cosmetic dental treatments. Whether you're looking for a small adjustment to achieve the smile of your dreams or a more comprehensive smile makeover you can rest assured that Dr Jacqueline will take the time to understand your smile goals and will work with you to determine the best outcome. At
Brisbane CBD Dental Clinic
it is our objective to create smiles that last a lifetime and we take the time to explain each of your options and will help guide your decision to ensure that your treatment plan will not only be the best choice for you now but also keep your smile beaming for many years ahead.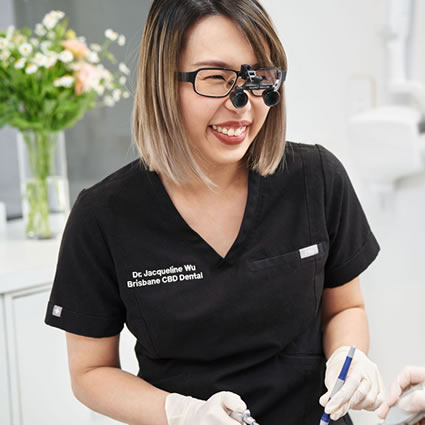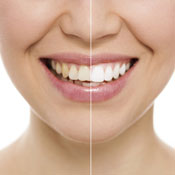 Teeth Whitening
At Brisbane CBD Dental Clinic, we offer two types of whitening: take-home or in-chair, to help you get the whiter smile you want. The first step is to book a consultation to ensure that you're a proper candidate for teeth whitening. Then, we'll discuss which whitening solution is right for you.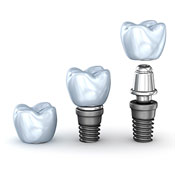 Dental Implants
Dental implants provide one of the most reliable and lifelike treatments for tooth replacement. They can be used to replace single or multiple teeth or to help anchor and stabilise full-mouth dentures. When properly cared for, dental implants have the potential to last for an entire lifetime.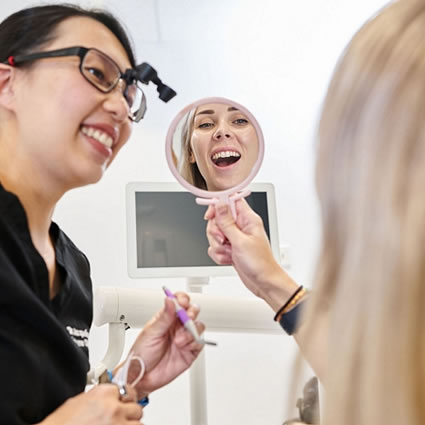 Veneers
Veneers transform uneven, discoloured and chipped teeth into perfectly shaped, natural looking smiles. They are thin shells of highly durable ceramic, or resin that are bonded over the natural tooth. Each veneer provides a comfortable and conservative approach to changing a tooth's size, shape, angulation and colour. With regular care and attention, veneers can maintain their original lustre for many years.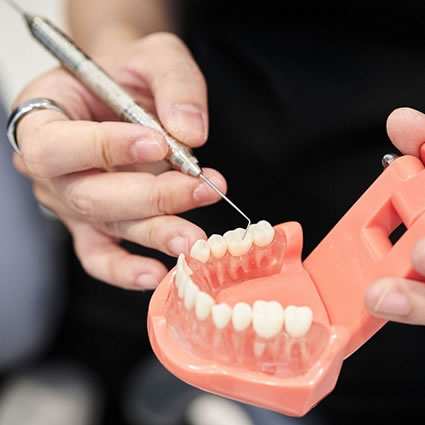 Inlays and Onlays
Inlays and onlays are another type of indirect restoration used for repairing teeth that are moderately damaged. Similar to crowns, they are intended to give more stability to a tooth than a filling can. Usually made from gold or porcelain, inlays and onlays provide superior resistance to force and stronger protection against tooth decay.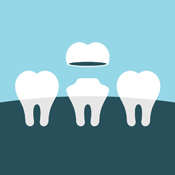 Crowns
Crowns are the most effective type of dental restoration for teeth that have been severely damaged by cavities or trauma. They are tooth-shaped "caps: designed to encase the entire portion of the tooth above the gum line. Each custom-fitted crown, made with strong restorative materials, is made at an external dental lab that specialises in prosthodontics.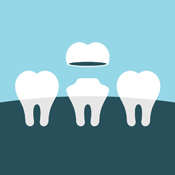 Bridges
A dental bridge is a great solution to restoring your smile if you are missing a single tooth or multiple teeth. A bridge is a row of dental crowns joined together and the bridge fills the open space created by missing teeth. Bridges offer a simple, stable and cost-effective way to replace teeth.
Experience the Difference of Your New Smile
Brisbane CBD Dental Clinic offers a comprehensive range of quality cosmetic dentistry and general dentistry. Call (07) 3229 4367 and schedule an appointment today.
* Any surgical or invasive procedure carries risks. Before proceeding, you should seek a second opinion from an appropriately qualified health practitioner.

Cosmetic Dentist Brisbane CBD QLD | (07) 3229 4367