Tooth-Coloured Fillings in Brisbane CBD
If you have a tooth that has been damaged,
Brisbane CBD Dental Clinic offers composite fillings
that will blend in with your natural teeth. Silver amalgam fillings aren't commonly used anymore, though if you prefer, they can be made available upon request. We recommend using composite because it's free from mercury and any other substances that may be harmful to your overall health.
Why Choose Composite Fillings?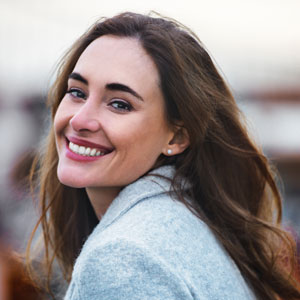 Our team offers fillings in Brisbane CBD that are minimally invasive, meaning your restorations are kept as small as possible to maximise the rest of the tooth structure that's still healthy. Composite resin is:
Strong
Used for all teeth
Natural-looking
With an aesthetically pleasing result, it's a popular choice for teeth that have been worn down or decayed.
Getting a Filling
To get started with your filling, a numbing gel will be applied to the area to ease discomfort. Then, a local anaesthetic injection will numb you. Only once you're completely comfortable proceeding will we begin to remove decay and prepare the tooth. The composite that matches your natural tooth colour will be applied and set with a specialised light. It'll be smoothed out, and you can eat and drink as normal upon completion.
Find Out More
We're here to answer all your questions and address your concerns about dentistry. If you'd like to discuss improving your oral health, contact our team today! We will be happy to talk through the solutions that might be right for you or book you for an evaluation.
BOOK WITH US »
* Any surgical or invasive procedure carries risks. Before proceeding, you should seek a second opinion from an appropriately qualified health practitioner.

Dental Fillings Brisbane CBD QLD | (07) 3229 4367