Custom Mouthguards in Brisbane CBD
If you participate in sporting games, you've probably experienced a trauma that affected your jaw or mouth. How can you safeguard your oral health and protect your smile? Mouthguards available at
Brisbane CBD Dental Clinic
will give you the measure of security you need to participate in your sport with confidence.
Created Just for You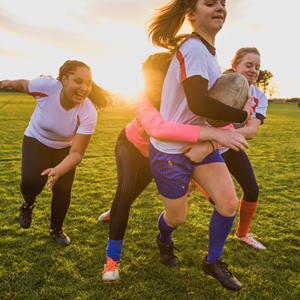 These clear, plastic, custom-created guards fit snugly over your teeth, leaving you able to speak and breathe normally. Mouthguards can be worn during practice sessions and matches, and we can help you choose the type that's best for you. Though over-the-counter options are available from a chemist, they're bulky, messy to fit and don't offer the same level of protection that children and adults alike need.
Children's Mouthguards
Young kids have teeth and jaws that are still developing. Likely, they'll need a new mouthguard from season to season. We'll be happy to advise you on what's appropriate, making sure your child gets all possible use from their mouthguard to minimise costs.
Getting Started
If you're interested in mouthguards in Brisbane CBD, start by arranging an appointment for an evaluation. We can provide estimates of cost and walk you through exactly what's involved. When you have your visit, we'll take impressions of your teeth and use this information to make a mouthguard that's a perfect fit for you.
Want to Learn More?
Contact us today to book your time! We're here to answer any questions you might have or address your concerns so that you feel confident in choosing Brisbane CBD Dental Clinic as your dental provider.
BOOK WITH US »
* Any surgical or invasive procedure carries risks. Before proceeding, you should seek a second opinion from an appropriately qualified health practitioner.

Custom Mouthguards Brisbane CBD QLD | (07) 3229 4367