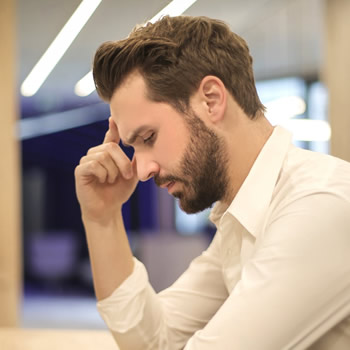 At Brisbane CBD Dental Clinic, we address all areas of dento-facial aesthetics. If you have a problem with bruxism or grinding your teeth, there may be a treatment option you haven't considered yet—anti-wrinkle injections.
If you have any of the following symptoms, it's a sign that you may have issues with your temporomandibular joint (TMJ):
Difficulty chewing
Facial pain
Jaw pain
Locking of the jaw joint
Popping and clicking in the jaw
Waking with painful headaches
A Quick and Comfortable Treatment Option
Do you feel uncertain about having an injection? There is no reason to feel any anxiety. If you've had a flu shot before, the level of discomfort is nearly identical. Even better, it takes just a second to complete. At a consultation, we'll make sure that you're a candidate and let you know what to expect. At your follow-up, we'll proceed with an efficient procedure.
The Many Other Uses of Fillers and Wrinkle Relaxers
The broad range of problems that we can address with anti-wrinkle injections include crow's feet, frown lines, and gummy smiles. By using fillers or wrinkle relaxers in your late 20s to mid-30s, you can prevent lines from setting in. At any age, they can help you achieve a more rejuvenated look. Contact us today to set up your consultation!