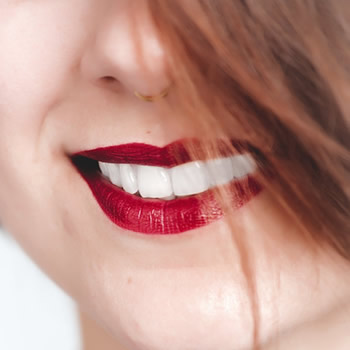 Have you noticed that your teeth aren't quite as bright as they used to be? Over time, staining foods and beverages, some types of medications, tobacco or the ageing process can mean teeth take on a discoloured hue. If you'd like to refresh your smile, we provide in-chair or take-home whitening.
Finding What's Right for You
Do you have an event coming up? If you'd like to see instant results, in-chair whitening is your best bet. Over a 1.5-2-hour appointment, we'll apply the whitening solution to your teeth every 20 minutes, 3 times. Throughout the treatment your dentist monitors your progress and will present you the final result at the end of the treatment. If you find it difficult to get in for a visit, you can choose to have your whitening completed at your home. You'll get everything you need from us along with detailed instructions on how to use your kit. Your whitening trays are worn at home for some weeks until the desired whitening level is reached.
Why Choose KöR?
We provide the KöR whitening system. This special formula will give you incredible results. A high-concentration gel is put on the teeth while your gums and the rest of your mouth are protected. KöR is recognised around the world for its effectiveness. Even severe staining can achieve a remarkable level of teeth whitening!
Are You a Candidate for Teeth Whitening?
The first step is to have an evaluation at Brisbane CBD Dental Clinic. If we find that you have a cavity or infection, we may need to complete this treatment before moving onto whitening. Contact us today to schedule your appointment!